International Initiatives and Certifications
Signatory to PRI and UNEP FI
Nomura Real Estate Asset Management Co., Ltd. (NREAM), to which Nomura Real Estate Master Fund, Inc.(NMF) entrusts the management of its assets, has become a signatory to the Principles for Responsible Investment(PRI) and the United Nations Environment Programme Finance Initiative (UNEP FI) in December 2017 based on the idea that asset management considering ESG is essential to the sustainable growth of the asset value.
For details, please refer to the press release dated December 18, 2017

(211KB)
Participation in Japan Climate Initiative (JCI)
NREAM has joined Japan Climate Initiative (JCI) which is a network of various non-state actors such as companies, local governments, organizations and NGOs actively engaged in climate action.
For details, please refer to JCI website.
Signatory to PFA21
NREAM has become a signatory to the Principles for Financial Action for the 21st Century (PFA21) in July 2019. PFA21 was established in October 2011 as a guideline for financial institutions seeking to fulfil their roles and responsibilities in shaping a sustainable society, with the Ministry of Environment taking on the role of secretariat.
For more information, please visit PFA21 website.
Participation in GRESB Membership
GRESB
An annual benchmarking program aimed at evaluating environmental, social and governance (ESG) initiatives undertaken by real estate businesses, GRESB was established in 2009 by two of Europe's largest pension fund administrators, which have also taken the lead in establishing the UN Principles for Responsible Investment, acting as its advocates.
In its assessment, rather than simply focusing on individual real estate holdings, GRESB evaluates real estate companies, REITs and private real estate funds on the basis of their sustainability initiatives, thus distinguishing itself from other real estate-related ESG benchmarking programs.
Over 100 Investor Members (Total AUM USD 22 trillion (JPY 2,354 trillion assuming USD 1=JPY 107)) have joined GRESB and use GRESB data to select and dialogue with investment targets. A total of 1,005 entities globally, comprising real estate companies, REITs and funds, participated in the 2019 Assessment.
For details, please refer to GRESB website.

Participation in GRESB Membership
Nomura Real Estate Asset Management Co., Ltd. (NREAM) has become a GRESB Real Estate/ COMPANY & FUND MEMBER to better fulfill its role as an asset manager in light of the growing importance of ESG issues in the investment management industry. Having become a part of the international GRESB initiative, NREAM will engage in networking and information sharing with external corporations that implement cutting-edge ESG activities while introducing best practices undertaken in Japan to its global peers. In this way, NREAM will strive to promote sustainability.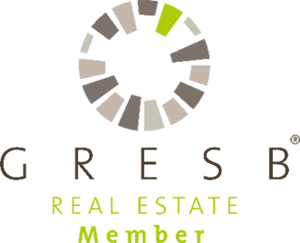 About GRESB's "Green Star" and "5-Star" Real Estate Ratings
Under the GRESB program, NMF received a "Green Star" rating for a fourth consecutive year. The "Green Star" rating is bestowed only to applicants that earn outstanding evaluations in terms of "management & policy" and "implementation & measurement"-two operational dimensions subject to assessment in light of efforts aimed at addressing environmental concerns and sustainability issues. NMF also received a "5-Star" rating for a third consecutive year, the highest under a five-grade evaluation system that reflects global ranking based on an applicant's total scores.
NMF believes that the factors that helped it earn these ratings are as follows.
・collaboration and partnerships with stakeholders
・A proactive attitude toward acquiring "Green Building" and other such certifications
・Proactive management of Key Performance Indicators (KPI).
About an "A" Rating under the GRESB Public Disclosure Level Evaluation Scheme
We received an "A" rating for a third consecutive year, the highest rating given under the five-grade GRESB Public Disclosure Level evaluation scheme introduced in 2017 or our proactive information disclosure practices in connection with environmental and sustainability initiatives.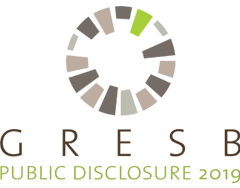 The MSCI Japan ESG Select Leaders Index
The MSCI Japan ESG Select Leaders Index is an index to represent companies with high Environmental, Social and Governance ("ESG") performance selected based on the data from the MSCI Japan IMI Top 700 Index. The index has been selected by the Government Pension Investment Fund ("GPIF") as one of their ESG indices for their passive investment strategy.
MSCI reviewed the Index based on the MSCI ESG rating and market capitalization at may 2019 and NMF was included among the real estate sector of the index during their latest review. NMF sees inclusion in the index as having favorable effects to increase the liquidity of our investment units and further broaden our investor universe.

(Note) The inclusion of NMF in any MSCI Index, and the use of MSCI logos, trademarks, service marks or index names herein, do not constitute a sponsorship, endorsement or promotion of NMF by MSCI or any of its affiliates. The MSCI indexes are the exclusive property of MSCI. MSCI and the MSCI index names and logos are trademarks or service marks of MSCI or its affiliates.
Raising the Proportion of "Green" Properties in Our Portfolio
Basic Policy
NMF recognizes that helping resolve environmental problems, such as issues associated with climate change, is of critical importance to the success of its business strategies aimed at securing ongoing operations. Based on this recognition, NMF is striving to minimize environmental burdens attributable to its portfolio. NMF therefore engages in investment in environmentally friendly properties while working to enhance the efficiency of its energy use by, for example, introducing eco-friendly and energy-saving countermeasures at its properties.
Key Performance Indicator
Targeting increase in the ratio of our properties with Green Certifications to
70%
by 2030 (in floor area basis).
| | |
| --- | --- |
| ※ | Our properties with Green Certifications refer to those certified with any of DBJ Green Building Certification, BELS and CASBEE, etc.. |
| ※ | The figure is calculated based on the floor area of our properties excluding land. |
Environmental Certification
 
Number of Properties
Floor Area (㎡)
Certified Ratio
Green Certifications
91
1,567,609.94
70.0%
DBJ Green Building
Certification
79
1,418,764.91
63.3%
BELS Certification
28
449,253.99
20.0%
| | |
| --- | --- |
| (※1) | Total number of properties with environmental certification includes Musashiurawa Shopping Square which has received CASBEE for Real Estate Certifications. |
| (※2) | Acquisition status as of Jan. 22, 2020. |
| (※3) | Calculated based on properties in the fund excluding land. |
| (※4) | Calculated based on the floor area multiplied by the fund share of the property or on the floor area of exclusively owned space. |
| | |
DBJ Green Building Certification
The DBJ Green Building Certification is a certification system created by the Development Bank of Japan (DBJ) to support real estate properties with environmental and social awareness. The certification system evaluates convenience, comfort, disaster/crime prevention, energy-saving, involvement with communities, etc. in addition to environmental performance, and evaluation results are expressed in five-level ratings (5 stars ★★★★★ to 1 star ★).
Acquisition of BELS Certification
BELS certification is provided under a public evaluation system, which evaluates the energy conservation performance of non-residential buildings based on the Building Energy Efficiency Act.
The assessment is on the basis of the Building Energy Index (BEI) value derived from primary energy consumption based on the building energy efficiency standards provided by the Japanese government.
Third parties evaluate the performance of buildings from various points of view, regardless of whether a building is new or not, and the evaluation result is represented by a number of stars (from one star "★ " to five stars "★★★★★").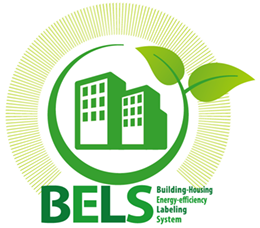 Acquisition of CASBEE for Real Estate
CASBEE (Comprehensive Assessment System for Built Environment Efficiency) is a method of evaluating and rating the environmental performance of buildings and is being promoted under the leadership of the Ministry of Land, Infrastructure, Transport and Tourism. The evaluation is based on 5 categories: "Energy and greenhouse gases", "Water", "Resource use and safety", "Biodiversity and sites" ,"Indoor environment", and the evaluation results are presented in 5 levels (from Rank C ★ to Rank S ★ ★ ★ ★).


Acquisition status of environmental certifications

Properties
Sector
DBJ Green Building
BELS
NEC Head Office Building
Office
★★★★★
Shinjuku Nomura Building
Office
★★★★
NRE Tennozu Building
Office
★★★★
Kojimachi Millennium Garden
Office
★★★★
PMO Tamachi
Office
★★★★
★★
PMO Ginza Hatchome
Office
★★★★
★★
Harumi Island Triton Square
Office Tower Y・Z
Office
★★★★
PMO Tamachi Higashi
Office
★★★★
★★★
PMO Hatchobori Shinkawa
Office
★★★★
★★★
PMO Kyobashi Higashi
Office
★★★★
★★★
PMO Ochanomizu
Office
★★★★
★★★
Omron Kyoto Center Building
Office
★★★★
Landport Urayasu
Logistics
★★★★
★★
Landport Itabashi
Logistics
★★★★
★★
Landport Kawagoe
Logistics
★★★★
★★★★
Landport Atsugi
Logistics
★★★★
★★★★★
Landport Hachioji
Logistics
★★★★
Landport Kasukabe
Logistics
★★★★
★★
Hanyu Logistics Center
Logistics
★★★★
Fukasawa House Towers H&I
Residential
★★★★
PMO Nihonbashi Honcho
Office
★★★
★★
PMO Hatchobori
Office
★★★
★
PMO Nihonbashi Odenmacho
Office
★★★
★★
PMO Higashi-nihonbashi
Office
★★★
PMO Shibakoen
Office
★★★
★★
NMF Shinjuku EAST Building
Office
★★★
Sapporo North Plaza
Office
★★★
NRE Sapporo Building
Office
★★★
Yokosuka More's City
Retail Facilities(Near Stations)
★★★
Sagamihara Shopping Center
Retail Facilities(Near Stations)
★★★
Universal CityWalk Osaka
Retail Facilities(Near Stations)
★★★
Sagamihara Tana Logistics Center
Logistics
★★★
Atsugi Minami Logistics Center B Tower
Logistics
★★★
Landport Ome I
Logistics
★★★
Hirakata Kuzuha Logistics Center
Logistics
★★★
PROUD FLAT Shirokane Takanawa
Residential
★★★
PROUD FLAT Kamata II
Residential
★★★
PROUD FLAT Tsurumi II
Residential
★★★
PRIME URBAN Shinkawa
Residential
★★★
PRIME URBAN Nihonbashi Yokoyamacho
Residential
★★★
PRIME URBAN Ikebukuro
Residential
★★★
PRIME URBAN Toyosu
Residential
★★★
PROUD FLAT Omori Ⅲ
Residential
★★★
PRIME URBAN Sapporo Riverfront
Residential
★★★
SORA Shin-Osaka 21
Office
★★
NRE Osaka Building
Office
★★
NRE Yotsubashi Building
Office
★★
Recipe SHIMOKITA
Retail Facilities(Near Stations)
★★
Kawasaki More's
Retail Facilities(Near Stations)
★★
GEMS Shinbashi
Retail Facilities(Near Stations)
★★
★★
Izumiya Senrioka
Retail Facilities(Near Stations)
★★
Izumiya Yao
Retail Facilities(Residential Areas)
★★
Izumiya Obayashi
Retail Facilities(Residential Areas)
★★
nORBESA
Retail Facilities(Near Stations)
★★
Sagamihara Onodai Logistics Center
Logistics
★★
Kawaguchi Ryoke Logistics Center
Logistics
★★
PROUD FLAT Sumida Riverside
Residential
★★
PROUD FLAT Asakusa Komagata
Residential
★★
PROUD FLAT Yokohama
Residential
★★
PROUD FLAT Kamioooka
Residential
★★
PRIME URBAN Kagurazaka
Residential
★★
PRIME URBAN Monzen Nakacho
Residential
★★
PRIME URBAN Machiya South Court
Residential
★★
PRIME URBAN Nihonbashi Kayabacho
Residential
★★
PRIME URBAN Kita Sanjo Dori
Residential
★★
PRIME URBAN Izumi
Residential
★★
PRIME URBAN Sakaisuji Honmachi
Residential
★★
Serenite Shinsaibashi Grande
Residential
★★
NMF Kawasaki Higashiguchi Building
Office
★
NMF Aoyama 1-chome Building
Office
★
NMF Kayabacho Building
Office
★
Nitori Makuhari
Retail Facilities(Residential Areas)
★
FESTA SQUARE
Retail Facilities(Residential Areas)
★
Nakaza Cui-daore Building
Retail Facilities(Near Stations)
★
GEMS Namba
Retail Facilities(Near Stations)
★
★★
PROUD FLAT SangenjayaⅡ
Residential
★
PROUD FLAT Shin Osaka
Residential
★
PRIME URBAN Tsutsumidori Amamiya
Residential
★
Landport Kashiwa ShonanⅠ
Logistics
★★★★★
Landport Kashiwa Shonan II
Logistics
★★★★
PMO Nihonbashi Kayabacho
Office
★★★
PMO Akihabara Kita
Office
★★★
PMO Higashi-Shinbashi
Office
★★★
GEMS Ichigaya
Retail Facilities(Near Stations)
★★
GEMS Shin-Yokohama
Retail Facilities(Near Stations)
★★
Secom Medical Building
Office
★
PMO Akihabara
Office
★
GEMS Shibuya
Retail Facilities(Near Stations)
★
PROUD FLAT Kinshicho
Residential
★
| | |
| --- | --- |
| (※) | In additon, NMF received certification for CASBEE for Real Estate at Musashiurawa Shopping Square. |